In this advanced Era, Choosing a car is very difficult. There are about 300 different new models available for sale, and it is very challenging to choose the best car. Car buyer always tries to get the best car. There are the factors that make the car superior that are reliability, quality, and cost of ownership. You need to focus on these factors before buying a car. Of Course first you have to look on your budget then you have to concentrate on these following factors. Here is the report which tells us about the latest Statistics on Car Quality Rankings as per 2018 facts and figuresngl.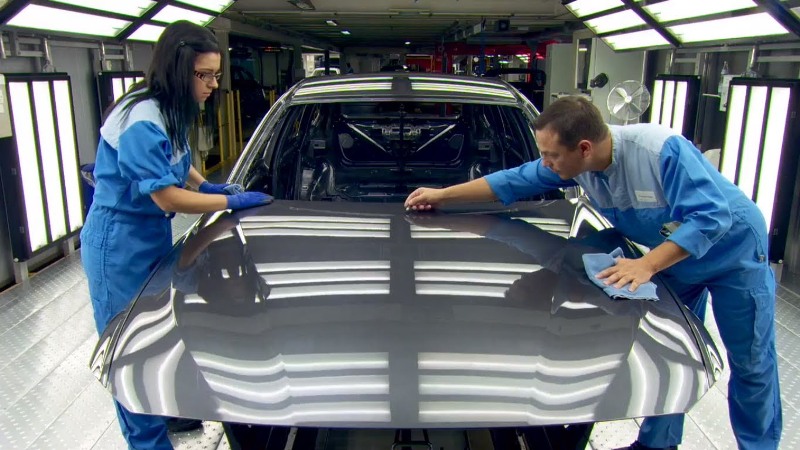 Factors that can help you to find a better car:
Quality: The skills and durability of a car refer to quality. You need to focus on overall components and accessories over time. Cars with the high-quality material will face fewer problems such as rubber seals wearing, paint peeling, rattling noises, etc. You have to keep in mind that usually the new vehicle or redesigned vehicle face many quality problems during their early years. Nowadays these quality problems tend to occur on tech features, such as navigation, reverse-parking assist, adaptive cruise control, and telematics systems.
The Cost of Ownership: You have to pay more than the actual price of the car for long term cost of owning. It is very beneficial. The Cost of claim includes fuel, depreciation, maintenance, insurance, and repairs.
Reliability: Reliability of a car is absolutely matters. You can understand it only if you have ever buy a car that was always in need of repairs then you know reliability is the very important factor. Nowadays mostly the new cars are very reliable. Most of the car companies cover the 3-year warranty or 36,000 miles or greater.
Statistics on Car Quality Rankings 2016
|   | Company  |  Quality | Mechanical  | Powertrain  | Body / Interior  | Features  | Design  |
| --- | --- | --- | --- | --- | --- | --- | --- |
|  1 |  Lexus |  5 |  5 |  5 |  5 |  5 |  4 |
| 2 | Honda | 4 | 4 | 4 | 4 | 5 | 5 |
| 3 | Acura | 4 | 4 | 4 | 4 | 4 | 4 |
| 4 | Mercedez-Benz | 4 | 4 | 4 | 5 | 3 | 3 |
| 4 | Hyundai | 3 | 3 | 3 | 3 | 3 | 5 |
| 6 | Porsche | 4 | 3 | 3 | 4 | 3 | 4 |
| 6 | Subaru | 3 | 3 | 3 | 3 | 3 | 5 |
| 8 | Jaguar | 3 | 3 | 4 | 3 | 2 | 4 |
| 9 | Cadillac | 3 | 4 | 3 | 4 | 4 | 3 |
| 9 | Chevrolet | 3 | 3 | 3 | 3 | 5 | 3 |
| 9 | Ram | 3 | 2 | 3 | 2 | 3 | 5 |
| 12 | Lincoln | 3 | 3 | 4 | 4 | 2 | 3 |
| 13 | Mazda | 4 | 3 | 3 | 3 | 3 | 3 |
| 13 | Buick | 3 | 4 | 3 | 3 | 5 | 2 |
| 13 | Kia | 3 | 3 | 3 | 3 | 3 | 3 |
| 13 | Toyota | 3 | 3 | 3 | 3 | 4 | 3 |
| 13 | Infiniti | 3 | 4 | 3 | 4 | 3 | 3 |
| 18 | Audi | 3 | 3 | 3 | 3 | 3 | 3 |
| 18 | Nissan | 3 | 3 | 3 | 3 | 3 | 3 |
| 18 | BMW | 3 | 3 | 4 | 3 | 3 | 3 |
| 18 | Chrysler | 3 | 3 | 2 | 4 | 3 | 3 |
| 18 | GMC | 3 | 3 | 3 | 3 | 4 | 3 |
| 18 | Volvo | 3 | 3 | 4 | 3 | 2 | 3 |
| 19 | Ford | 3 | 3 | 3 | 3 | 2 | 3 |
| 19 | Land Rover | 2 | 2 | 3 | 2 | 2 | 4 |
| 21 | MINI | 2 | 3 | 3 | 3 | 3 | 2 |
| 21 | Scion | 2 | 3 | 3 | 2 | 3 | 2 |
| 21 | Jeep | 2 | 2 | 3 | 2 | 2 | 3 |
| 21 | Suzuki | 2 | 2 | 2 | 3 | 2 | 3 |
| 25 | Mitsubishi | 2 | 2 | 2 | 2 | 2 | 3 |
| 25 | Dodge | 2 | 2 | 2 | 2 | 2 | 3 |
| 27 | Volkswagen | 2 | 2 | 3 | 2 | 2 | 2 |
Also See :