Blizzard Entertainment, Inc. is a very famous American video game developer and publisher that was established on February 8, 1991, under the name Silicon & Synapse. Three graduates of University of California, Frank Pearce, Michael Morhaime, and Allen Adham are the co-founders of this company that is presently a subsidiary of American firm Activision Blizzard. Michael Morhaime is the current CEO of Blizzard Entertainment, Inc. In this article, we are going to provide you with the Most Recent Blizzard Entertainment statistics as per 2016 facts and figures. This statistic report will cover the following aspects:
Sales facts and figures of blizzard entertainment.
Statistics on the Blizzard game sales
What is the overall Warcraft franchise revenue
Blizzard sales figures
How many Star-craft units were sold?
How many copies of Diablo 3 have been sold?
What is the total number of Warcraft games sold?
How many units of Diablo were sold?
Overall sales of Diablo 3?
Warcraft  Total number of Blizzard games sold
Heroes of the Storm total sales revenue.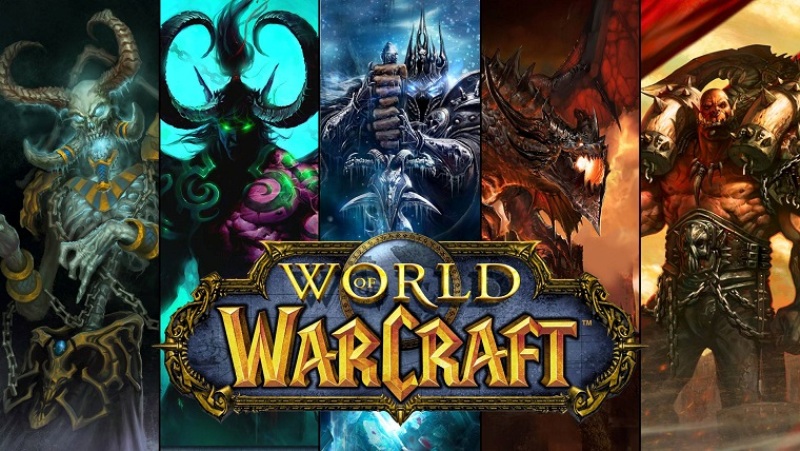 Blizzard Entertainment Statistics 2016 Facts & Figures
| Blizzard Game Revenue | Units Sold | Revenue |
| --- | --- | --- |
| World of Warcraft Series | | |
| World of Warcraft | 14,500,000 | $398,000,000 |
| World of Warcraft Expansions | 42,000,000 | $635,000,000 |
| World of Warcraft Subscription Revenue | — | $2,900,000,000 |
| StarCraft Series | | |
| StarCraft (including Brood War expansion) | 9,500,000 | $437,000,000 |
| Starcraft II : Wings of Liberty / Heart of the Swarm / Legacy of the Void | 8,600,000 | $542,500,000 |
| Warcraft Series | | |
| Warcraft III : Reign of Chaos | 3,000,000 | $175,000,000 |
| Warcraft III : The Frozen Throne expansion | 5,000,000 | $95,000,000 |
| Warcraft II : Tides of Darkness | 1,000,000 | $50,000,000 |
| Warcraft : Orcs & Humans | 1,100,000 | $45,000,000 |
| Diablo Series | | |
| Diablo | 2,500,000 | $112,500,000 |
| Diablo II | 4,200,000 | $202,000,000 |
| Diablo II : Lord of Destruction expansion | 2,500,000 | $74,000,000 |
| Diablo III | 7,850,000 | $572,200,000 |
| Lost Vikings Series | | |
| The Lost Vikings | 320,000 | $12,000,000 |
| The Lost Vikings 2 | 725,000 | $35,000,000 |
| Other Blizzard Titles | | |
| Over watch | TBD | TBD |
| Heroes of the Storm | — | $125,000,000 |
| Hearthstone | — | $550,000,000 |
| Blackthorne | 50,000 | $1,950,000 |
| Justice League Task Force | 250,000 | $11,000,000 |
| The Death and Return of Superman | 125,000 | $4,950,000 |
| Total Blizzard Game Revenue | 103,050,000 | $6,975,000,000 |
Source & Verification :
Source : NPD, Activision Blizzard
Verification Date : January 1st, 2016